NEED MORE POWER? CHECK OUT WEBDATA PRO -- click here

FREE INSTALLATION. Just ask, we'll install Webdata onto your server or walk you through it over the phone.

For example, let's say you are the webmaster for a used car lot. You can use webdata to create a free web database of cars, and store each car's make, model, year, milage, color, extras, and price.
A web user will be able to browse to your page, and search for Honda Accords from '92 to '95, under $12,000. The search engine can return a vehicle if make contains Honda, model contains Accord, year is between 92 and 95, and price is less than 12000.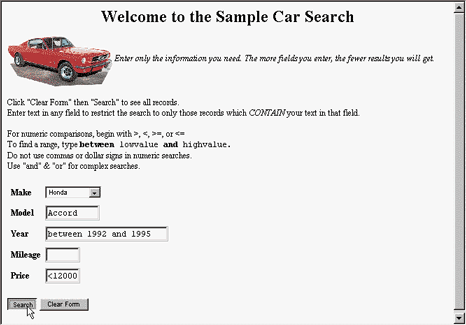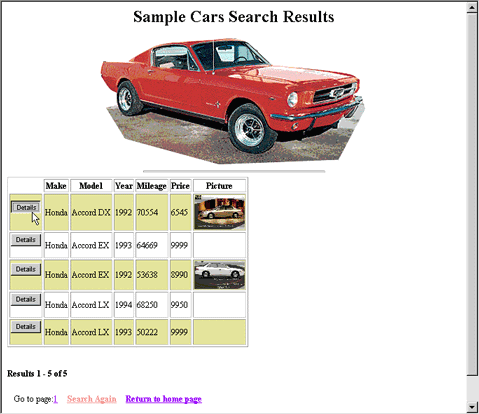 Next Page